In 2022, we've brought on new staff, forged new partnerships within the community and modernized our way of fundraising. Covid-19 may have changed our way of doing things in so many ways, but it also gave us the opportunity to reassess our goals, values and plans for creating a successful roadmap for the future. We will face challenges as we navigate this uncharted territory, but we're excited about the opportunity to grow as a team and as an organization.
As I reflect on the past year, I can't help but feel tremendous gratitude for everyone who has supported our mission. Whether it be a financial contribution or hours spent promoting our work in the community, I am proud to be a member of Middlesex United Way and what it represents.
But the work is far from over. With rising inflation, economic uncertainty, and political unrest across the globe, we need your help now more than ever. Too many families in our communities are working paycheck-to-paycheck. They're often forced to choose between a healthy meal and a tank of gas in the car. None of our neighbors should be forced to go to bed cold because they can't afford warm clothes or the rising electric bill. We can fix this, but only if we work together.
I am confident that Middlesex United Way can be the light at the end of the tunnel for so many of these families. Not a handout but a hand up. We can make sure that every child in our school system has the same opportunities to play a sport or attend summer camp. Help us make that happen. To those of you who have supported our mission, I thank you from the bottom of my heart. For those who want to help, I can't think of a better time to join us than right now!
Thank you all for your support and look forward to working with you in 2023!
Shawonda S. Swain
President & CEO, Middlesex United Way
.
Image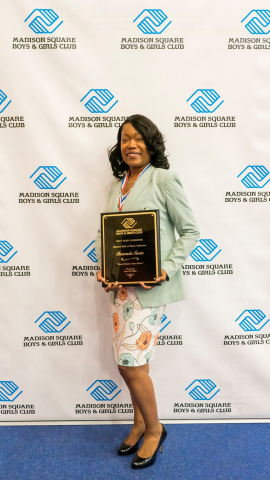 Middlesex United Way's President Inducted into the Madison Square Boys & Girls Club Alumni Hall of Fame